tickletheory posting in

plainstyles
Requested by

octahedrite
. Based on the classic Monokai palette by
Wimer Hazenberg
.
Features:
mobile-friendly; designed for mobile, tablet, and desktop.
More screenshots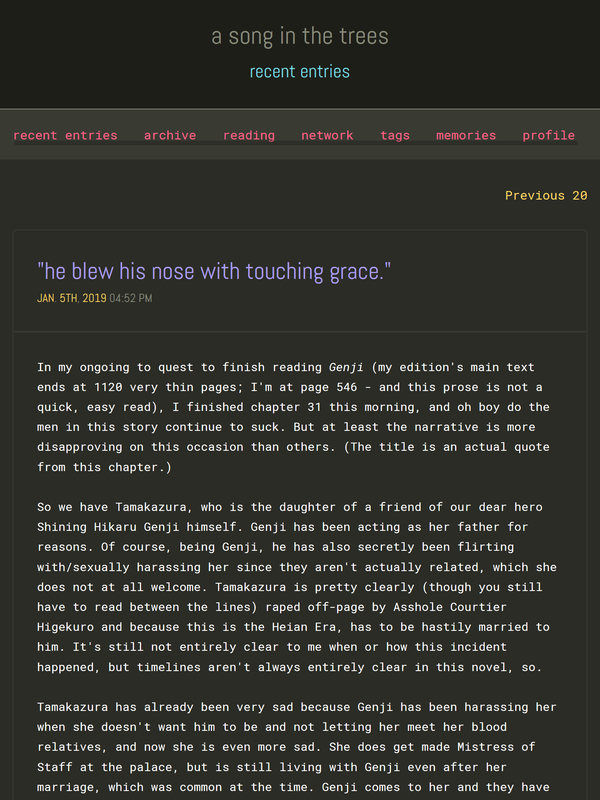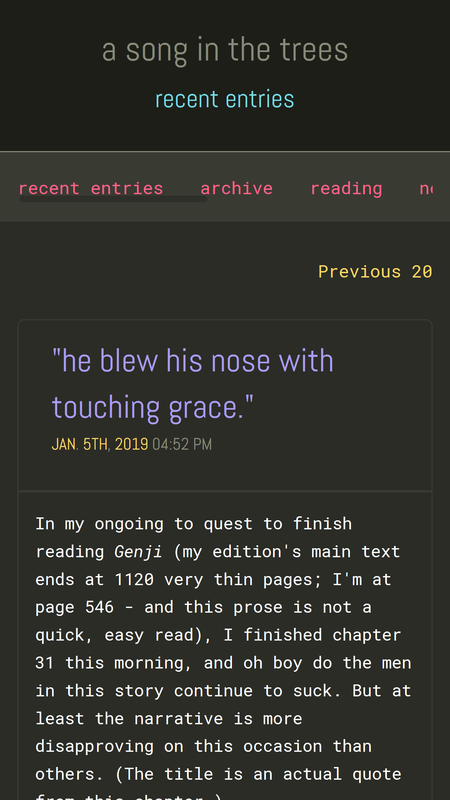 Guide
1. Switch to the
Rust Brittle Layout
2.
Customize your journal style.
Go to
Custom CSS
and follow the instructions below.
4. I would appreciate it if you could credit

plainstyles
on your bio.
Feel free to customize and tweak however you want. :)
---
Custom Stylesheet URL
This is necessary to link to Google Webfonts that this theme uses. Copy-paste this URL to the
textbox here
---
Custom CSS
Copy-paste this CSS to the
'Use embedded CSS' box here
Alternate version: Sidebars on Tablet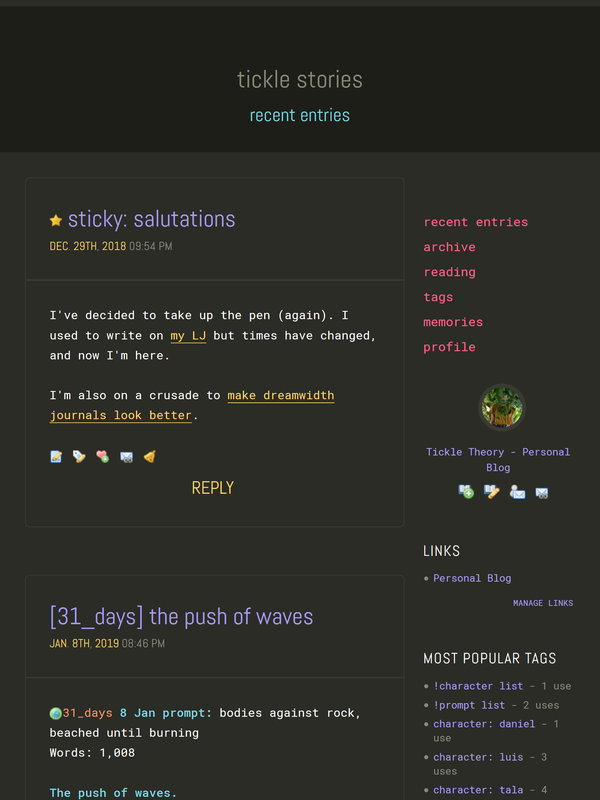 OR:
If you'd like the menu and sidebar to be on the right side when in
Tablet
mode, use this:
Save the changes you made.
Your settings page should look like this:
---
Customize
It doesn't matter if your
Page Setup
has the sidebar on the left or right. It will always display the navigation on the left and sidebar modules on the right (desktop).
You can find and replace these in the CSS for small tweaks.
#FF6188
#A9DC76
#FFD866
#FC9867
#AB9DF2
#78DCE8
#393B33
#2B2C26
#1D1E18
#888B7A
Primary font (body text) - 'Roboto Mono'
Secondary font (headers) - 'Abel'
Don't forget to change the
Custom CSS URL
if you want to change to different
Google webfonts
.
Feel free to change as much as you'd like.
---
Credit in bio